An extendable table, especially if rectangular, is the best choice if you want to have a lot of storage space at home; it is in fact one of those functional furnishing accessories, as well as design. When we have to organize a lunch or dinner with friends or relatives we need a comfortable table, suitable for welcoming all your guests.
What is an extendable table and what are its main features?
The table is the protagonist of any living area. With the passage of time its characteristics have evolved and the dimensions have reduced to meet the small size of modern apartments. Unlike fixed tables, which therefore do not extend, the great feature of the extendable table is that it allows you to take advantage of an immediate and intuitive opening and closing mechanism, according to your needs.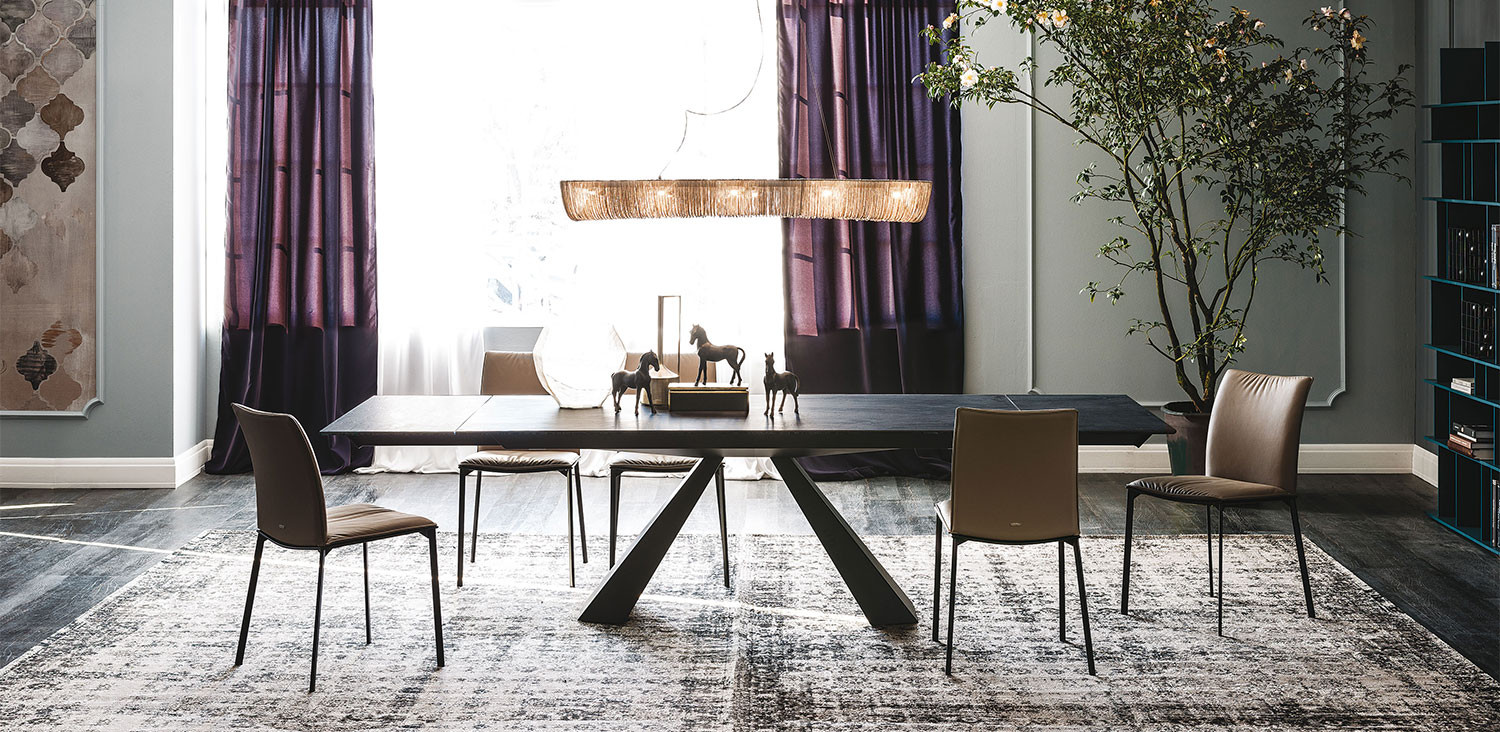 The main features of the extendable table
We can define the extendable table as the best solution to combine aesthetics with practicality. Its lines are often extremely clean and, for those who wish, even square, which make it very versatile, able to integrate into any environment.
Shape.
The main shapes of an extendable table are the square one and the rectangular one as they are the simplest; on the market there are also round extendable tables which are however less practical and less welcoming.
The rectangular tables, for example, thanks to their supplied extensions, can even reach a length of 4 meters. If you do not have enough space for an extendable table, you can alternatively choose a console, which is also extendable.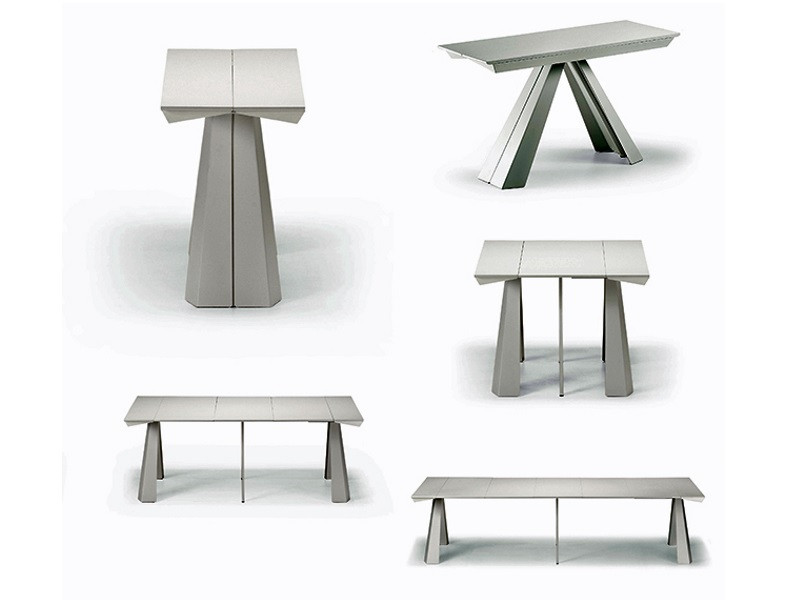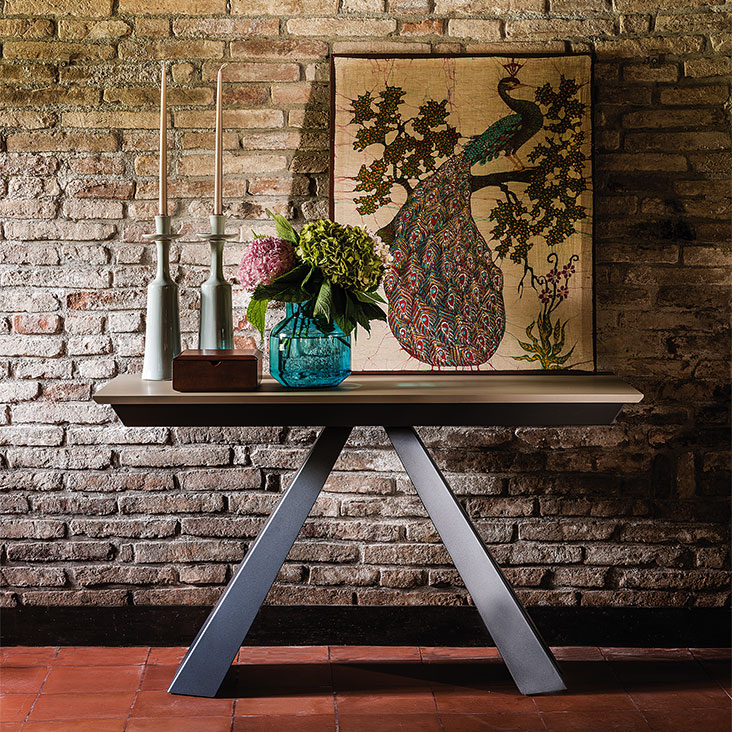 What are the main materials used?
The combinations with which to make an extendable table are truly endless.
Having to choose it based on resistance, glass ceramic is an innovative material, much more resistant than traditional ceramic. The lower layer is in glass or crystal, the upper one in ceramic, it is therefore heat resistant, water and oil repellent, scratch resistant and above all easy to clean.
A glass table, although beautiful, is recommended more for a living room than for a kitchen, the most satisfactory solution will be a table with a tempered glass top, more resistant.
Wood will always remain the most suitable and most loved material for a kitchen or living room table, both for its aesthetic and functional characteristics.
How does an extendable table work?
There are several opening systems for an extendable table:
Central extension
Book
A limelight
Side extensions
The extendable system with central extension is characteristic of rectangular and round tables and is exclusively combined with tables with fixed legs. The two parts of the top slide in opposite directions and allow the central extension to be lifted.
The '' book '' system is typical of square and round tables and is combined with structures with fixed legs. The top slides sideways to be opened like a book, doubling its size.
The '' flap '' system consists of overturning, in the true sense of the word, the upper table top, while the lower one slides to double its length.
The system with side extensions is typical of rectangular tables and consoles. They have variable widths from 40 to 60 cm and vary from one to more extensions.

What to consider when buying?
We therefore came to the conclusion that the extendable table is the right compromise in terms of design and functionality, it is a very convenient space-saving solution.
But, what should be considered at the time of purchase?
First of all, the size that the table will have once it is completely open and consequently the shape that best suits your living room. You will then have to choose the simplest opening mechanism that best suits your needs.
The budget will also be fundamental, this will vary depending on the brand you choose.
Finally, last but not least, you will need to pay attention to style: your table will have to blend perfectly with the surrounding environment.
By following our advice you will be able to choose with great ease the piece of furniture that best suits your home, whether it is classic or modern: choose only the style and material you like best, take your measurements and renovate your dining room. lunch!